2638 Aztec Drive
Chico, CA 95928
United States
CATEGORIES & HEADINGSdetails >>
Cascade Orthopedic Supply, Inc. is distinguished as the single largest independently owned orthotics and prosthetics distributor in the nation. Cascade's mission is to provide superior value and support on the products they source and the services they provide to domestic independent practitioners of prosthetic and orthotic care. Cascade has four advanced distribution facilities located in California, Texas, Illinois, and Pennsylvania allowing overnight delivery anywhere in the contiguous United States at published ground rates.

Cascade's long-standing reputation is built on a continued commitment to customer partnerships, investments in technology, and operational efficiencies. Cascade distributes more than 300,000 products provided by various suppliers. As part of Cascade's ongoing commitment to excellence, the company boasts a friendly and knowledgeable customer service and sales team, electronic invoicing and payment options, discounts, patient care software integrations, and strategic business solutions.

As the largest independent O&P distributor, Cascade is committed to helping customers build a successful practice and providing better patient care.
Product Showcase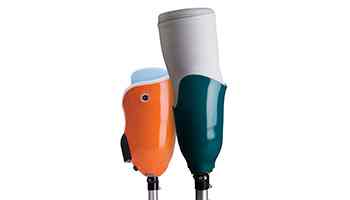 The WillowWood One System incorporates advances in prosthetic technology and seal design to improve fit, function, and comfort of transfemoral and transtibial prosthetic sockets. The system prevents the prosthesis from loosening or detaching from the residual limb, controls pistoning, and provides a secure solution for amputees. The system allows for the option of elevated vacuum or suction suspension. read more